FARFELAN family
The first Farfelan to grow vines in Argançon was Hubert following his marriage in 1740 with a young girl from the village. Then, the Farfelan became winemakers from father to son until the death of Zacharie at the beginning of the 1930s.
The current exploitation was born in 1974, when Bernard and Claude, his son, undertook to clear the village slopes, which were abandoned for many years.
Over time, the exploitation has grown and evolved. It now has around 7 hectares of vineyards. Because of the significant slopes, all the mechanical work is done by a chaser.
Among the highlights, we can report, in 1992, the birth of the champagne brand "Claude Farfelan". In 2016, the Cuvée Margot, emblem of the house, results from our best Pinots Noirs. In 2018, our exploitation was certified in sustainable viticulture in champagne rewarding our work done for years in respect of nature and biodiversity.
In 2012, Laurent took over the direction with the help of his wife Marianne, continuing the family saga.
Our Phylosophy
Local exploitation
Our plots are located exclusively in the town of Argançon, a small village in the Landion Valley in the Bars coast, known for the quality of its Pinot Noir.
A work in chenillard
This makes us more work because we must go through all the vines rows, this allows us to work closer to the vines and to carry out a meticulous work.
A reasoned viticulture
In order to respect the health, the environment and to preserve our soil and our landscapes, we practice a reasoned viticulture, each intervention is considered.
We support research against diabetes
Our daughter Margot being type 1 diabetic, we decided to donate 2 euros per bottle sold for research against diabetes.
The Vineyard
The terroir and the grape varieties
Argançon, located 50 km east of Troyes, is a small charming and pleasant village which is in the Côte des Bars along the Vallée du Landion.
Exploitation vineyards is located on hillsides exposed mostly south, southeast, which allows a good maturity to the harvest.
We have the peculiarity of getting a large majority of parcels on a slope (up to 55%), which gives a beautiful typicity to our champagnes.
We practice a reasoned viticulture with a mechanical work of soil and weeding rather than using weed killers as well as a limited use of plant protection products, in order to respect our terroir.
Our Team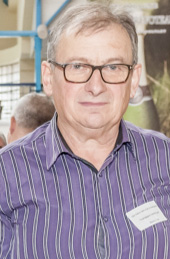 Founder
1974 - 2019: Forty-five years of work, satisfactions, disappointments (climatic hazards), research to always improve. Time passes, generations follow one another and life goes on.
Manager
Our goal is to produce high quality champagnes while respecting our environment.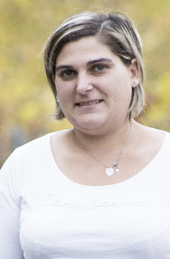 Co-Manager
My husband and his father, Claude, were able to pass on to me the passion for the profession of winegrower. Today, I am fulfilled in this profession.
Our Offices
We offer tastings
CHAMPAGNE CLAUDE FARFELAN, 1 route neuve 10140 Argançon France