Our Champagnes
Our champagnes sale
It's through French trade shows and by internet that we sell mainly to individuals. We also distribute our champagnes to many wine shops and restaurants all over France and Belgium.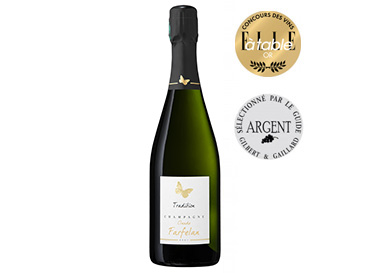 CHAMPAGNE
BRUT TRADITION
Its robe is a yellow light and shiny. We have a nice clarity that reveals a beautiful ballet of fine bubbles. The nose is fruity. It's a blend of seasonal berries.

The mouth is very fresh with a frank attack and sweet, smooth and very harmonious. Bubbles are delicate to the palate. We have a nice balance between sugar and acidity. A beautiful generosity for this beautiful wine.

Blend : 40% Pinot Noir, 40% Pinot Meunier, 20% Chardonnay

Food and Wine Pairing: Fish, Scallops, Crustaceans, Aperitif
by online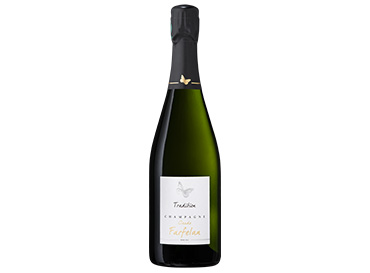 CHAMPAGNE
BRUT RESERVE
This champagne has a beautiful limpidity, crystalline purity with a yellow nickel color.

For our nose, it offers a nice citrus fruits freshness. The finale touched is focused on floral aromas. The palate attack is velvety.

Of great finesse, with amplitude and a silky character, with notes of candied bitter lemon and sweet grapefruit, the palate is lively and long, the final is cheerful.

Composition : 40 % Pinot Noir, 40 % Pinot Meunier, 20% Chardonnay

Food and wine pairing : Bouchée à la Reine, crispy sweetbreads, fried veal liver, millefeuille. by online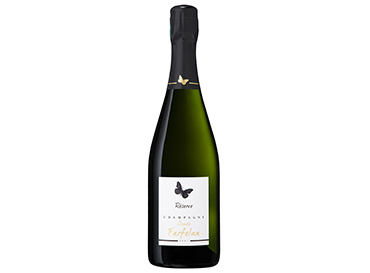 CHAMPAGNE
BRUT PRESTIGE Millésime 2013
Its Robe is a beautiful bright yellow with sparkling reflections. The bubbles are fine, and their release is subtle. The effervescence is sustained and forms a delicate cord lining the walls of the glass. The nose is subtle with a beautiful harmony. A mouth, with multiple flavors such a nice basket of fruits, will delight your taste buds.

The final touched is crystalline with a good length. by online
Special Offers !
Neque porro quisquam
Sed ut perspiciatis unde omnis iste natus error sit voluptatem accusantium doloremque laudantium, totam rem aperiam, eaque ipsa quae ab illo inventore veritatis et quasi architecto beatae vitae dicta sunt explicabo. Nemo enim ipsam voluptatem quia voluptas sit aspernatur aut odit aut fugit, sed quia consequuntur magni dolores eos qui ratione voluptatem sequi nesciunt.